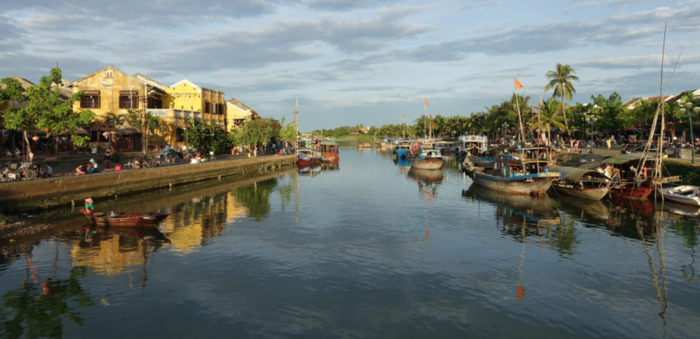 Vietnam has everything – villages, cities, beaches, mountains and rivers that hold unique experiences and give Vietnam its well-renowned charm. Whether you're young or old, doing it cheaply or wanting to splash out, Vietnam has something for you. Here are three of our top picks for things to do in this gorgeous country.

A Hanoi food tour
You can't go past Hanoi, which has (deservedly) earned the reputation of being Vietnam's pho capital. Foodies are in for a real treat, with the French influences that mix with the Asian ingredients creating absolutely mouthwatering fare.
You'll get great food anywhere you go in Vietnam, but to make sure you eat the best of the best you can't pass up one of Hanoi's food tours. Be guided to all the tastiest cao lau, pho, banh xeo and more. Your stomach will thank you!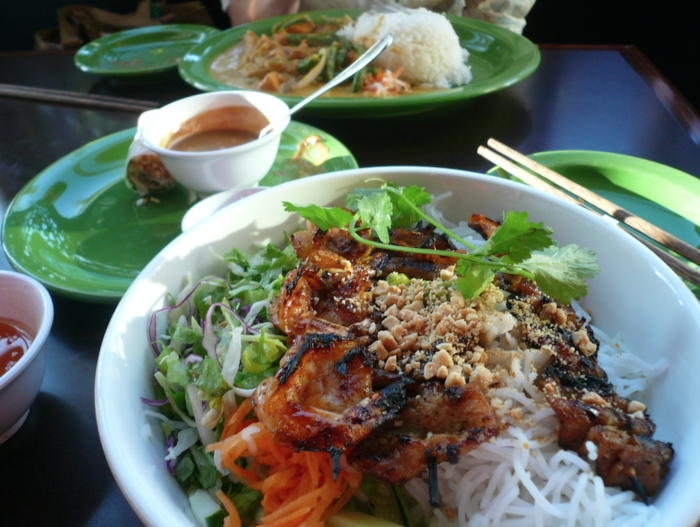 A boat ride in the Mekong Delta
The seventh longest river in Asia, the Mekong goes through Laos, Thailand, Myanmar, China, Vietnam and Cambodia. See the Vietnamese way of life from a new perspective, and have fun at the same time on a boat ride.
On a big cruise boat or even just hitching a ride on a cargo boat, you'll go past uninhabited islands, villages on stilts and floating markets. It's a great way to spend an afternoon cruising along and taking in the less touristy parts of the country, and you'll have a lot of fun if you do manage to get a spot on a local's cargo boat – it's an electric experience that you won't get anywhere else.

Ho Chi Minh City's water puppet shows
You read that right! A completely unique experience, a water puppet show is incredibly wonderful to see. There are singers, musicians and narrators, along with wooden puppets (don't worry, they've been lacquered!) on the watery stage. This has been a tradition since the 11th century and even though you might not have a good enough grasp on Vietnamese to understand a lot of it, it's so entertaining to watch. The Golden Dragon Water Puppet Theatre runs 50-minute shows multiple times a night.
This is just the tip of the iceberg for what Vietnam can offer any traveller. Whether you splurge or do the trip on the cheap, you'll have so many wonderful things to choose from – to eat, drink, do or see!