Singapore is a cosmopolitan city-state and is considered one of the world's leading economic centres in finance and shipping. If you are travelling the city even if you are on a budget, here are some of the things that you can see and do: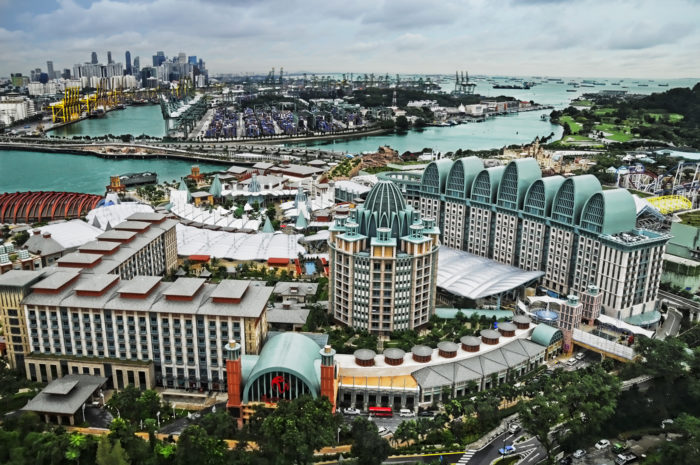 Eat at the Boat Quay. This is a perfect place for anyone who wants to go for good dining and entertainment. After a relaxing day of sightseeing, visit the alfresco pubs and restaurants. If you want quality Japanese steak, try Wakanui.
Visit the Supertrees at Gardens by the Bay. Located along the Marina Bay, this sophisticated landscaping project is made of fake "supertrees" with the heights of 80 to 160 feet. The metal constructions mostly have 200 species of orchids, ferns, and other tropical plants and coated around the structure creating a lush, colourful skin. It is fun to walk around these Supertrees and will even be in awe of its creation.
Hang out at Sentosa. A popular island not just with locals but also with tourists. For just $18 SGD, you will be able to visit Tiger Sky Tower, which is Asia's tallest observation tower. You can also visit Universal Studios located in Sentosa. This little island is also the home of great bars and restaurants and beaches too.
A day at Singapore Zoo. Considered one of the best in the world. The Singapore Zoo covers a land area of 70 acres and is the home of over 3,600 mammals, birds and reptiles. Entrance to the zoo cost around $70 SGD.