Why London? The capital and largest city of England attracts 27 million visitors every year and if it were not for the pandemic, it is sure to attract more. London is the most visited city in Europe and is always on top of so many people's travel plans.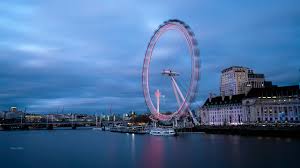 London is split into four unique and rich areas. The North, West, South, and East London. Each of these districts have their own recognizable neighbourhood and have diverse, arts, history, entertainment, and dining. You will never get bored when in the city.
Best things to do in London
Hyde Park. It is probably the most famous park in London and is also the largest. It also holds some historical significance for hosting a number of demonstrations and protests by the Suffragettes. The park is also known for hosting a couple of memorial features, as well as two bodies of water with the famous Serpentine.
Westminster. Known to be the home of the Parliament and the world-famous Big Ben, which is the name of the bell housed within the iconic clock tower.
London Eye. Your visit to London won't be completed if you do not visit the popular London Eye. The Eye is just a Ferris wheel, but a giant one at that where you can get a view from above of the city. At night, the Eye is lit up in seasonal colours. Visit during New Year's Eve and you will be able to find spectacular fireworks display.
Shoreditch. This place is one of the trendiest places in the city and has even gone extensive regeneration. If you love the nightlife, this place is packed of bars and eateries which makes it great to spend the day and also the night.